Halloween A-Go-Go™

Trick or treat, smell my feet, help me make my home the best one on the street!
Halloween would be nothing without haunted houses and trick-or-treaters. But making your home look the right amount of scary takes time and energy. Time and energy that can be harder to find than a full bag of candy the morning after Halloween. Never fear! Halloween-A-Go-Go is here!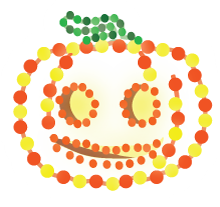 A boutique Los Angeles storage™ service that is as unique as you are, Storage A-Go-Go® provides personalized services that you design to fit your needs. Whether you need someone to inflate that 30-foot pumpkin for the front lawn or some help hanging spider webs and eerie orange lights, a Go-Go-Pro™ can get you go-go-going to create that perfectly frightful look.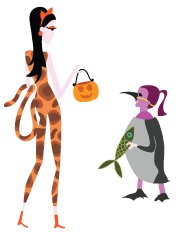 Once the fright night is over, you can leave the take-down to your Go-Go-Pro™. Enjoy all that candy while your Go-Go-Pro™ packs up the coffin, monster masks, ghost statues, witches' brooms, and even your costumes. If you really don't want to see that skeleton and his zombie friends for a while, they can be driven away to storage where they won't haunt your garage.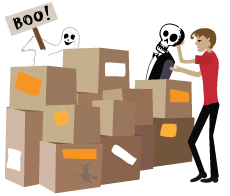 Here's how Halloween-A-Go-Go can get you ready for your Halloween haunting:
Set-up - We take the trick out of trimming trees with terrifying ghosts


Take-down - It's a treat to have someone else put the pumpkins in their place


Storage - Space for your spooky stuff


Deliver- We will bring you the ghouls, goblins and the rest of the gang. You can hang the ghastly creatures or we can make your haunted house as you bob for apples with Freddy and Faust.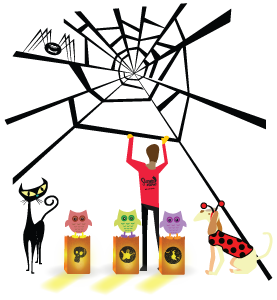 Make your Halloween go from ooky spooky to super spooky
Call 1-855-Ask-GoGo ☮1-855-275-4646